At Boro Chiropractic, we take great pride in providing the finest chiropractic wellness care to our patients. Below is a sampling of the different chiropractic services we offer in our Woodland Park office.
Activator®
A gentle, handheld device that is used to adjust the spine and/or extremities, without twisting. The Activator Method® is the only instrument adjusting technique with clinical trials to support its efficacy.
---
ATM2-Pro™ Rehab System
A machine that helps most patients achieve reduced or eliminated pain in just a few minutes. It is very popular with golfers! Sessions typically last about 15 minutes, and they are often paired with another therapy, like spinal decompression, spinal adjustment, heat or cold therapy, or rehabilitation exercise.
---

Cox® Technic
The "gold standard" used by thousands of physicians worldwide to treat low back & leg pain, neck & arm pain, spinal disc injuries, & other spinal pain conditions.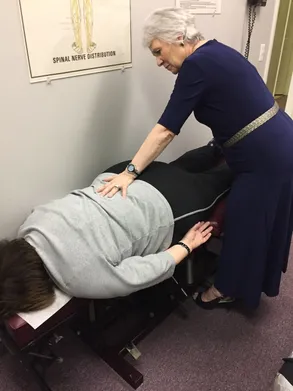 ---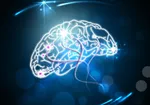 Nutritional Response Testing (NRT)
A precise testing system to create a specific, clinical nutritional plan designed to help your body repair itself.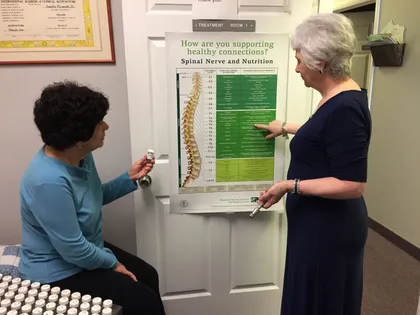 ---
China Gel
China Gel is a topical herbal pain reliever that incorporates modern technology with ancient pain relieving concepts of Chinese medicine helping to relieve muscle and joint pain and enhance healing. It contains 7 herbal ingredients (menthol, camphor, lavender angelica, ginseng, aloe vera and witch hazel.
---
Standard Process

We proudly use Standard Process products as part of our nutritional testing as well as patient supplementation.



---
Healthy Path CBD Products
100% natural CBD hemp oil products. It helps with chronic pain, arthritis, stress, anxiety, insomnia, and inflammation.
---
Chiropractic Care
We provide spinal correction utilizing gentle chiropractic techniques. Never in the history of chiropractic have we been able to provide the level of help and expertise that now exists. These newer correction methods are even safer, more comfortable and more effective than ever before. As Doctors of Chiropractic, Dr. Josafin Picarelli and Dr. Mark H. Falk have had years of training and experience in spinal adjustment.
---
Diversified Technique
The Diversified manipulation/adjustment entails a high-velocity, low-amplitude thrust that usually results in a cavitation of a joint (quick, shallow thrusts that cause the popping noise often associated with a chiropractic manipulation/adjustment).
---

Lifestyle Advice
We often find it helpful to "coach" our patients on certain activities they should avoid or do differently to avoid aggravating their particular health challenge. Our goal is to help every patient achieve a fulfilling and happy lifestyle full of the activities they enjoy most. We recognize that each patient is a whole person, and helping them reach true health and wellness is a collaborate effort between our professionals and our patients.
---

Nutritional Counseling
We provide specific recommendations on nutritional supplements and healthy food choices to enhance our patient´s return to optimal health. Do you know which supplements and vitamins are good for you? Do you know how these supplements and vitamins interact with one another? Our doctors can provide a structured nutritional program based on your individual needs.
---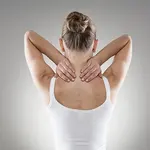 Spinal & Postural Screenings
Posture and spinal screenings can reveal important health information and unlock the door to improved health and well-being. We provide screenings at area malls, community events, health fairs and places of employment. Contact us today to arrange a screening at your event or workplace.